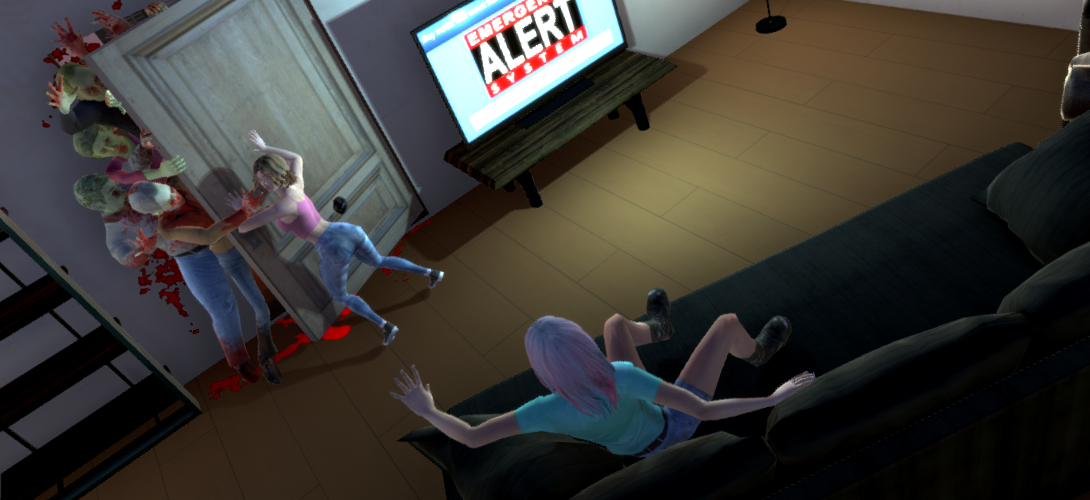 Something Changed My Neighbors
You wake up to a warning on your TV and are forced to survive a horrible zombified nightmare.

"Something Changed My Neighbors."
This game is largely inspired by the classic "Zombies Ate My Neighbors." It's not hard to tell the game is drastically different, but you will find the similarities appealing if you were a fan of ZAMN. I would love to push the art style more towards what ZAMN was similar to; we will most likely see this happen at some point in one of the future episodes.
There are various guns and items out in the game world. There is an objective you can find that will lead to you successfully escaping. As you survive and find out where more items are you will have greater success. Choke points are key.
I have 3 children at 1, 2, 5 yrs old, so any amount of money at all from this goes a long way.
Episode 4 and updates coming soon!
Feel free to be one of the first to join my discord channel! https://discord.gg/zr8F8f
(Let me know of any errors you find, audio improvements coming soon)
Download
Click download now to get access to the following files:
SomethingChangedMyNeighbors_V09_2.zip
598 MB
SomethingChangedMyNeighbors_V11.zip
430 MB